FOR IMMEDIATE RELEASE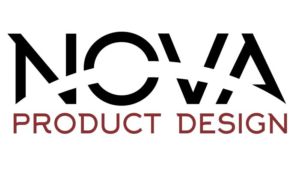 Hackettstown, NJ – August 10, 2016.  Nova Product Design launches new responsive website showcasing their project portfolio and capabilities.  The company excels in designing for manufacturing using the latest 3D design and manufacturing software (CAD/CAM).  Every project is custom tailored to the client's needs and specifications; with an emphasis in meeting all milestones and expectations.
"We use SolidWorks, Onshape and MasterCAM, depending on your requirements. We have surpassed 40,000 hours designing in SolidWorks since 1996." said Nova Product Design's co-founder Bob Barry.
Bob Barry and Rick Barry co-founded and launched Nova Product Design one year ago, keeping in mind five goals for their clients' success. These goals include providing clients with 100% customer satisfaction, innovative design solutions, expert prototype recommendations, a present and listening ear and the use of latest technologies.
The company has developed strategic alliances to give their clients the best possible results.  The top three partners are described here.
Onshape – A cloud based 3D design tool.  CAD Anywhere, Anytime, On Any Device.
Mr. Barry said, "I like the direction Onshape has taken to provide on-line design capability.  I'm no longer tied to a desktop to work, now I can continue my design in the cloud on my laptop, iPad, tablet or even my phone."
Nova Product Design became an Onshape partner to provide 3D design for manufacturing to potential clients.
Laporta Design Group – LDG is a highly talented and responsive Industrial Design consultancy located in the New York Metro area.  This partnership allows for the best possible solutions for all of our clients.
"Engineering, Manufacturing and Industrial design has a symbiotic relationship.  This is realized when an aesthetic product design positively affects the consumer's engagement," said Mr. Barry.
Web Epoch – Celebrating 20 years in business as Web and mobile developers and 3D visualization services firm.
According to Mr. Barry, "Web Epoch just delivered a full set of presentations, including a 3D topography model, video fly-through and a 24"x23"x 4" 3D printed model of a proposed roadway to a client.  This is cutting edge stuff—from 3D design to 3D printed models, it's the future of manufacturing and construction,"
Nova Product Design is based in Hackettstown, New Jersey. The company provides 3D design services for manufacturing.  The company also provides consulting services for prototyping using 3D printing, CNC machined metal and plastics, rapid prototyping and sheet metal forming.  Additional capabilities include short run injection molded parts, cast urethane parts, silicone rubber moldings, laser cut flat patterns and logo marking or labels.  They will be happy to discuss all of your prototype needs at length and guide you through the decision making process.  For more information, visit www.novaproductdesign.com, email [email protected] or call today at 973-534-3373 to schedule a meeting.